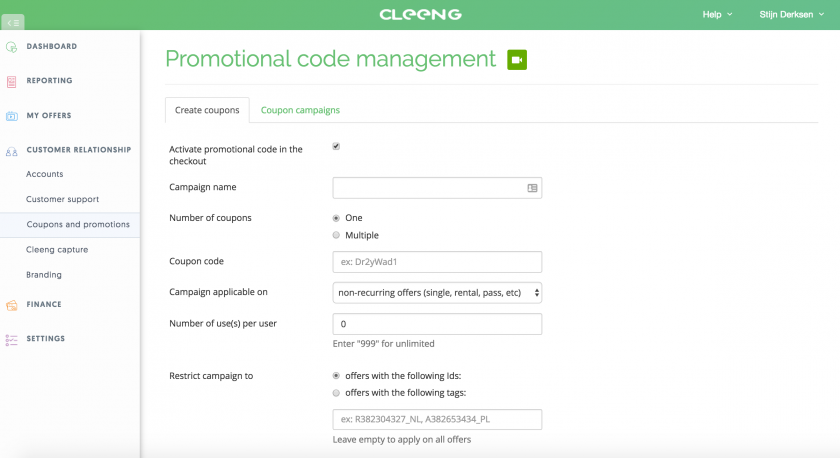 Today's consumers are more tuned than ever and as such, demand value.
What's more, digital coupons are also used by almost 96.6 million U.S. adults and, as researchers claim, by next year, that number will rise to 100 million. Add to that the notion that consumers currently using coupons are likely to spend more money in comparison to those who are not using coupons at all, and when it comes to boosting sales, as well as brand awareness, you have yourself a winner.
Digital coupons are effective, and we understand their potential. That's why we have a platform optimized for setting up effective coupon campaigns.
Use Cleeng coupons to...
Boost and extend your sales plan;

Build brand awareness with new customers;

Convince reluctant customers to invest in what you have to offer,

Encourage customer loyalty;

Strengthen the launch of new offers;

Hook customers back towards your services;

Convince existing customers to migrate to a full-price sales offer or a subscription plan;

Provide superior customer support;

Fortify your 'offline' marketing activities by printing coupons onto flyers and other paper handouts;

Sell bulk access as perks to other businesses.
With Cleeng coupons you can...
Create one or multiple coupon campaigns with ease;

Grant coupons for non-recurring (single, rental, pass etc.) & subscription offers;

Define and apply discounts on a host of different offers;

Decide how many times coupon can be used per person;

Choose a date for coupons redemption;

Track each redeemed coupon and examine you customers' previous buying habits.
Did you know that Cleeng supports more than 60 different campaign options?
With our user-friendly coupon marketing platform, you can define your campaign name, as well as the number of coupons and discounts offered per campaign, hassle free. Not only this, but you can set-up parameters including coupon expiry, discount amount and number of redemptions per user with the click of a few buttons. For a full rundown of the service, check out our handy Cleeng coupon FAQ guide.
And with coupon marketing, the proof is in the pudding…
Square Enix, one of our most exciting clients in the eSports niche, traditionally launched a cool campaign for their fans streaming the fan fest event in Frankfurt.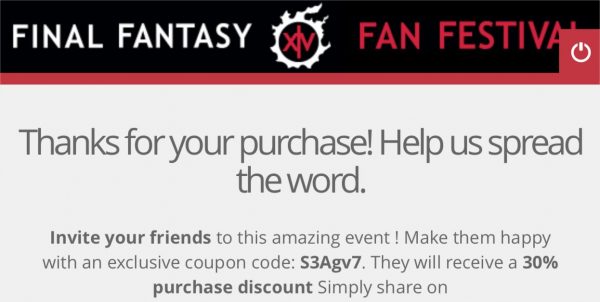 Here are a few comments from happy coupon users of the festival live stream, sourced from Reddit…
- "I'm in VA, USA and mine ended up $19.26. A decent chunk off the full price."

- "£19.82 for me, thanks for the coupon, being under £20 made it more viable for me!"

-"Thank you, really cuts the costs."
As competition heats up in the world of OTT, content providers will have to be increasingly savvy if they want to bid for long term custom - and coupons are certainly proving to be valuable weapons in the ever-growing digital battlefield.
---
Learn how you can maximize revenues from your live events: