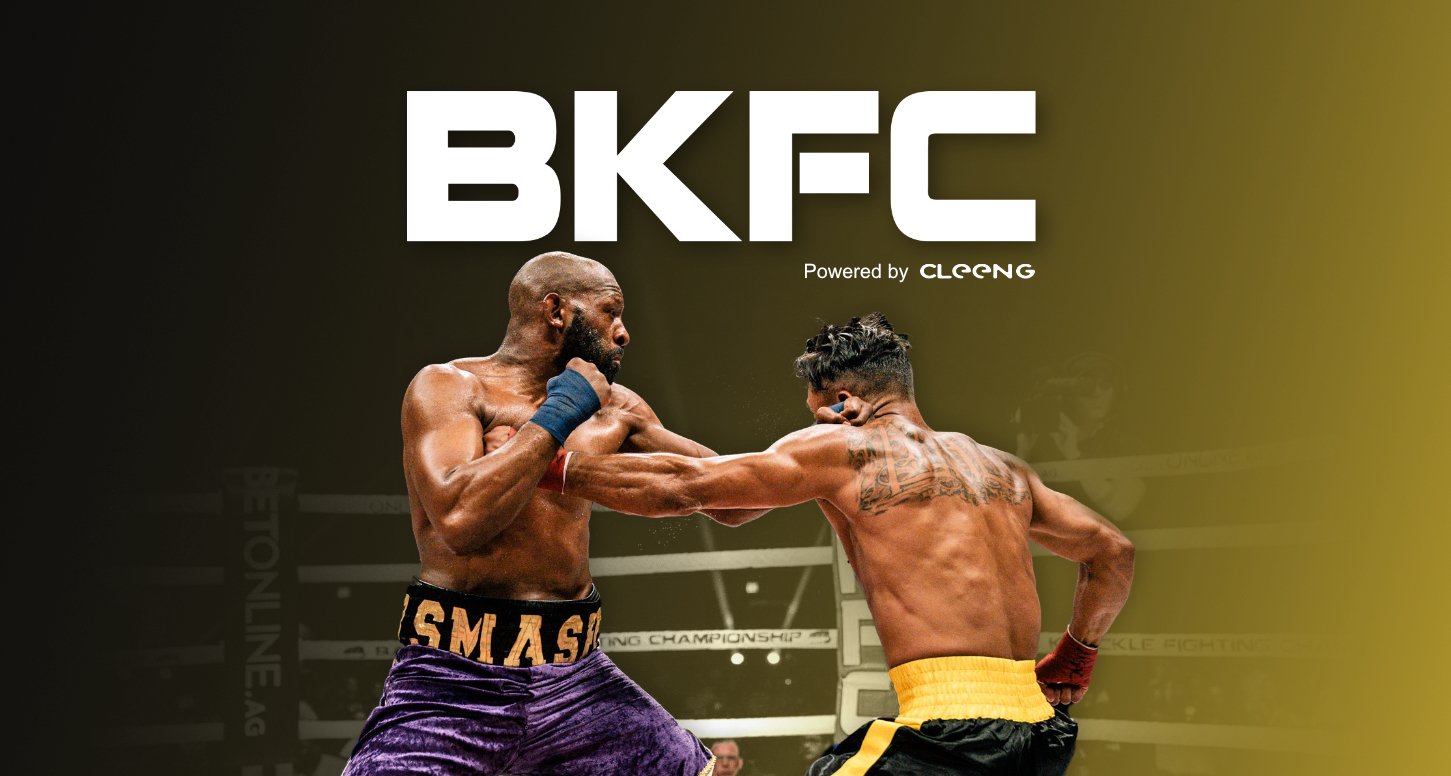 Bare Knuckle Fighting Championship (BKFC) recently selected Cleeng to support the subscription platform, billing, analytics and customer support of their sports streaming service, Bareknuckle TV.
BKFC is the first ever combat sport promotion permitted to hold state-sanctioned, regulated bare knuckle fighting events in the United States since 1889. The organization hosts and streams live fight events across the world, and fans can access the fights through the BKFC App , their multi-device subscription service.
Frictionless in-app payments and 24/7 customer support for BKFC fans
BKFC will leverage Cleeng's full SRM™ suite to power their subscription platform.
Some of the SVOD complexities that this will address include:
Delivering

in-app payments

and seamless

recurring billing

, making the experience smoother for both broadcaster and subscribers
Highly granular analytics around the performance of subscription offers and the

risk of churn

amongst customers

Expert customer care

, delivering subscribers a personal support experience at all times, in dozens of languages and for all event sizes
Speaking on the collaboration and platform's upcoming plans, Christy King, CTO at BKFC shared,"We have great plans for BKFC's App services. We couldn't accomplish much of what we wanted to do for our fans without an upgrade to Cleeng's full suite of services. From the thousands of pre-built coupons and other clever promotional vehicles, to their multilingual customer service team, we are confident we chose the right company to support us as we grow into the mature, worldwide content engine we know we can be."
With the platform's technical details handled by subscription experts, the organization can focus all their attention on producing exciting events and attracting enthusiastic fans.
"BKFC is a very strong brand with a unique service. By using the full SRM™ suite, they have access to all the necessary subscription management tools to scale their platform easily. We are excited to see the platform fulfil their great ambitions and increase their return on investment by beating churn and growing internationally.", says Gilles Domartini, Cleeng CEO and Founder.
Cleeng's new partner, FanReach, is providing the BKFC app
Another player in this project is one of Cleeng's most recent partners, FanReach.
BKFC selected FanReach's advanced Sports Media platform to handle the direct-to-consumer relationship and integrate the overall fan experience. This included collaboration with a best in class partner Cleeng, to support this OTT streaming platform. The result was a successful launch of the new and improved Bareknuckle TV apps..
"The goal was to create an amazing experience for the fans, while giving the BFKC team access to next generation marketing tools to drive business objectives like lower churn, converting buyers and fulfilling critical sponsorship obligations. This was achieved through seamless integration into our platform with key partners that help power the entire fan journey.", said Gabriel Smallman, Founder of FanReach.
All BKFC CTV apps were launched using Applicaster's technology, a powerful OTT and mobile platform with advanced UI/UX capabilities that are perfect for sports brands looking to promote live events in new ways.
We are excited to see this significant launch coming together, and look forward to supporting Bare Knuckle Fighting Championship in bringing their fans top-tier content, in a frictionless, user-friendly experience.


Learn more about running an OTT Sports platform: