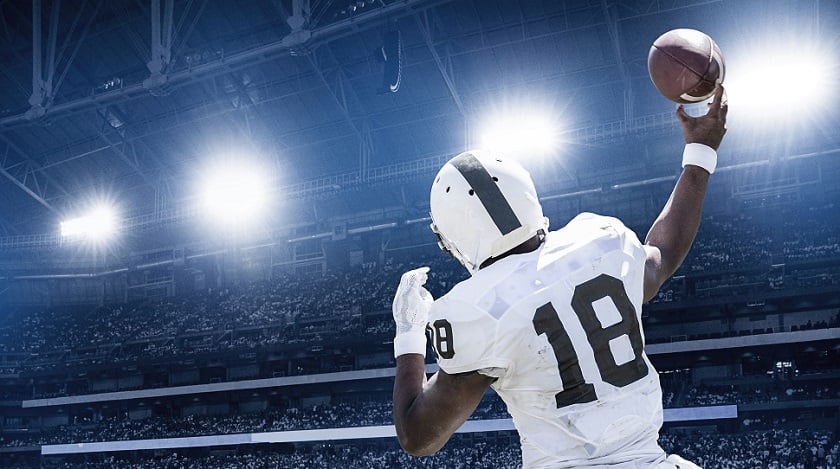 Piracy has been a perennial problem for the media & entertainment industry, but a current surge in demand for illegal consumption threatens to really wreck the global market. The problem is amplified due to the proliferation of networks and devices, which makes content distributors vulnerable to myriad threats.
"The cost of piracy to Netflix, Amazon and their streaming peers will top $50 billion between 2016 and 2022." – Digital TV Research.
How Bitmovin and Cleeng help solve this problem for premium content?
The combination of the Bitmovin Player and Cleeng Tattoo provide the ultimate video security solution. Tattoo is the 3rd iteration and a highly advanced version of Cleeng's anti-piracy and content protection technology. This product is built to fight against screen-grabbing and account sharing while being; highly scalable, VOD & Live content compatible, available on all devices and platforms, and to ensure excellent security by combining strong client and server-side technology.
Tattoo is now even more powerful while being deeply integrated and optimized with the Bitmovin player.
---
Joint company values:
We believe the future of TV is online;

We help successful broadcasters to focus on their core business, while we do the "behind the scene" magic;

We believe in specializations and seamless integrations;

We are advocates of open source projects and API-driven solutions that add extra flexibility and modularity;

We enable cross-platform compatibility (mobile apps, smart TV, web) in the age of streaming device revolution.




---
Why is the Bitmovin player special?
It works on all major devices (web, mobile, OTT, Smart TVs), currently provide the most device coverage in the market today;

It simplifies video business rules. The feature-rich player is also extremely customizable, makes it easy to integrate content security, subscriptions, watermarks, analytics and much more with just a few lines of code;

It is the only modular player in the market, customers can enable just what they need and create lightweight, efficient players for top performance.
How does Tattoo solve the piracy problem?

Watermarking
There are 3 types of marking the content. In all scenarios, each watermark contains rich user information, which empowers you to identify and take immediate action against fraudulent behavior. Therefore a great way to counteract screencasting.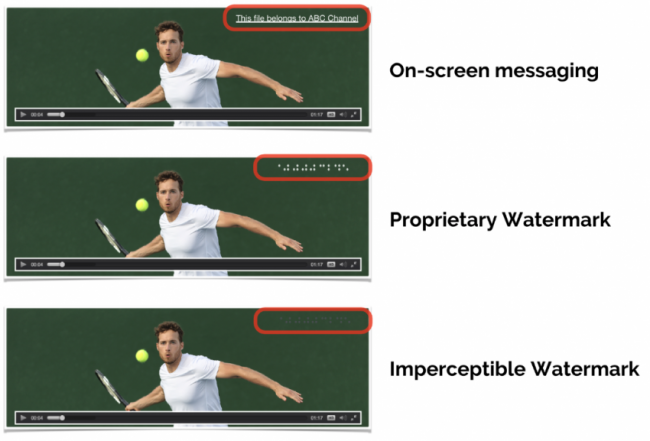 Session Control
You control the number of sessions a single user account can have at a single time. This technology allows broadcasters also to block a fraudulent account and it will neutralize the playback stream instantly in the client application. Therefore a great way to counteract account sharing, while still ensuring a smooth user experience across devices when they switch access from one device to another.

"Due to Bitmovin's feature rich and modular player, it was quite easy to develop a Tattoo plugin for their video player. Enabling us to service their users with an easy solution to counteract screencasting and manage account sharing" - Luc Bleylevens, Senior Product Director.
"We looked at different anti-piracy solutions and found Cleeng as the best fit due to its modular approach. It was super easy to integrate Cleeng Tattoo in our player, took only a few hours and it gives our clients a multi-layer security stack that can be deployed with no friction."- Shilpa Murthy, Director of Product Strategy.
---
If you are attending the upcoming NAB Show, we'd love to demonstrate you the capabilities of the solutions. Feel free to stop by at:
Booth no: SU9110
Date: Tuesday, April 9th at 2:30 pm
Alternatively, you can reserve your slot here:
---
Who is Bitmovin?
Bitmovin is a leading provider of video infrastructure for online media companies and enterprises globally. Bitmovin technology innovations focus on video encoding, playback, and analytics around user experiences. Innovations include the co-authoring of the MPEG-DASH streaming protocol and massively parallel cloud-native encoding. For more information, please visit www.bitmovin.com.