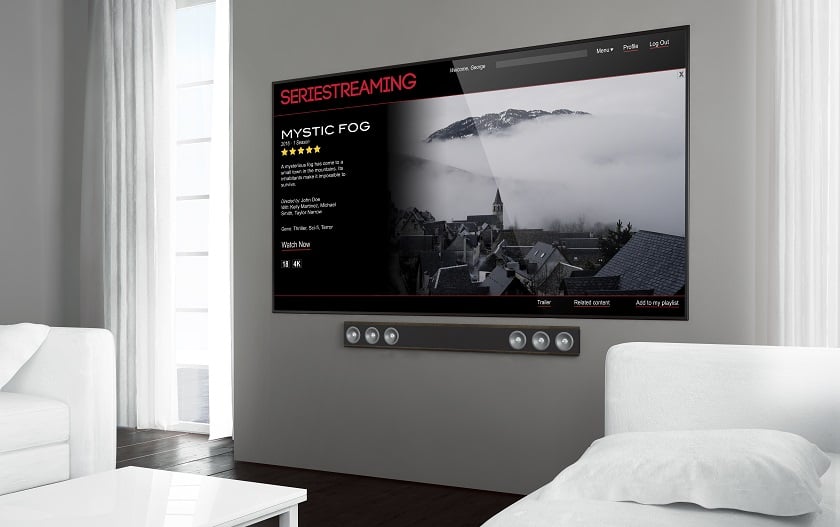 Authentication emerges as a great model for the leading premium video publishers, that serve either live and on-demand video. Its flexibility gives a lots of options for the publisher to charge retrieve the costs for distribution and make significant revenue.
OTT is stronger than ever before. Now a thriving mainstream viewing medium, the market is expanding which means that more and more people are jumping on the bandwagon; this means saturation.
While more broadcasters hop aboard the good ship video streaming, the competition is growing and to ensure success, it's never been more important to get creative. But, when it comes to premium video, the good news is, there are plenty of options to help expand your customer base. Here are some of them:
Leveraging intricate viewing analytics to offer consumers a more engaged, tailored viewing experience.

Improving your platform's security measures; providing safeguarding that extends further than encryption alone.

Creating a more personal experience across all devices and mediums

Spreading your content seamlessly across regions across the globe.
When you're talking about monetizing video content, including models such as free-with-advertising; direct payment subscriptions, and transactional streaming, among others, it's important that every effort is supported across all platforms, which is where authentication comes in.
Now, authentication has always been a viable revenue source within the realms of OTT; however, it did begin to dwindle, that's until towards this the end of this year. According to a study from FreeWheel, Authentication rates in Q3 were back up to their highest levels (72%), partially driven by the Olympics games.
At this point it's not entirely clear whether these are new users who have been exposed to TV Everywhere (TVE) Services or if this increase is a one-off increase due to a major event, and we are reaching an equilibrium, but it will be interesting to find out as time goes on.
Nonetheless, these findings do go to show that authentication models are efficient in the digital age.
With live video publishers, authentication gives the opportunity to reach a huge audience of viewers by sparring them the full costs for watching the content. But the big benefit for them is that they are able to capture their personal information and design marketing campaigns tailored to their needs.
Regarding on-demand video, it does seem that the prominent pay-TV providers hold the first window by authenticating customers. Most recently run episodes are available 24 hours after broadcast for around seven additional days before the episode or event is open to any user, therefore, often taking monopoly when it comes to digital authentication.
Access for the earliest VOD window for television content varies depending on the content provider, network or channel, as well as the content access platform; however, it does offer consumers flexibility and value for money as an end result, which suggests that authentication is a robust and viable business option for providers.
Find out how our authentication technology can enhance your business: