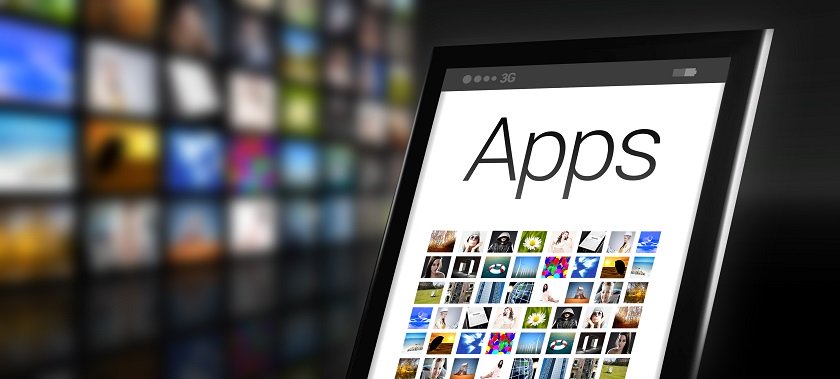 By its very nature, OTT and online streaming is fast, convenient, flexible and breaking down geographical boundaries more than ever. With apps become integral for locking in customers, in-app purchases (IAP) present a viable revenue opportunity for providers.
Today's app economy is too enormous to ignore, with some reports stating that it's started to take over Hollywood.
That said, there is a huge amount of potential to attract the attention and customer of users through mobile apps. But, generating a solid Average Revenue Per User (ARPU) does present a challenge as at present, it doesn't seem possible to request a premium for apps unless you have a strong value proposition.
The monetary value of IAP
Now, according to recent studies, subscription business models have proved to be the most effective way to monetize the app economy. In fact, apps that harness the power of subscription models enjoy two to three times more revenue per user as opposed to apps that monetize via ads or paid downloads.
What's more, subscription models are a valuable way of boosting long-term engagement and enhancing sales forecasting. The only snag is that the app needs to generate engaging, high-quality content for users to remain loyal.
The revenue for global mobile app revenue is forecast at $189 billion for 2020. And at present, the global in-app purchase revenue (as of 2017) stands at a sizable $35,887, as the chart shows: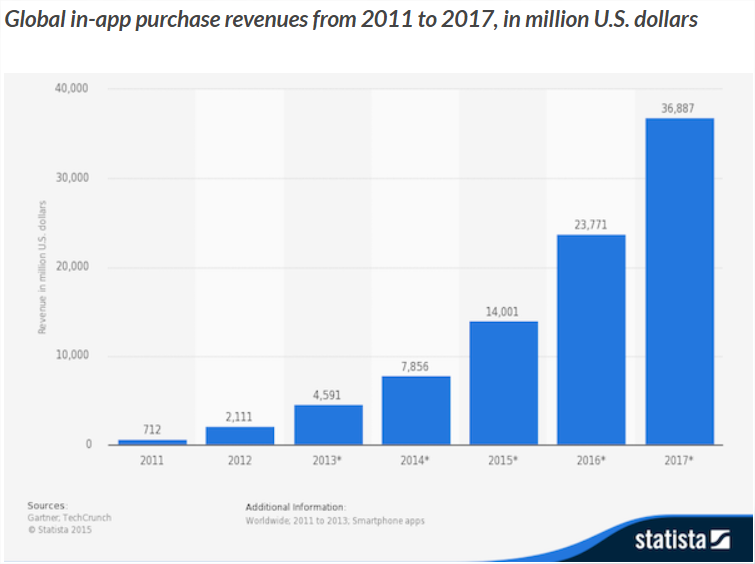 IAP in the OTT space
Today's viewers need their video content on all the devices in their possession. OTT has never been restricted to TV screens only.
Apps are great for keeping customers loyal to your brand. Some projections say that dedicated apps can grow broadcaster audiences by 50%! Here, in-app purchases can have a big role in monetizing that interest.
Speaking about TV apps, the big streaming device players have enabled in-app purchases, with the likes of Amazon Fire TV, Apple TV, Android TV and Roku offering Subscription (SVoD), Transactional (TVoD) monetization models, and in-app purchasing options for monetizing tvOS apps.
How can you measure how much are users ready to pay for app purchases, in-app purchases or in-app subscriptions? It is a complex topic, but his chart from Apple gives a nice indication of user behavior based on the level of expenses:
---
Learn more about the benefits that in-app purchases bring and how to set them in the Cleeng platform.
---
In-app purchases can be a valuable revenue stream for those operating in the realms of SVoD, but to enjoy sustainable monetary benefits, providers must focus on quality, ease of use and a stand out value proposition. One thing's for sure, as the mobile sphere hots up, there's absolutely everything to play for.