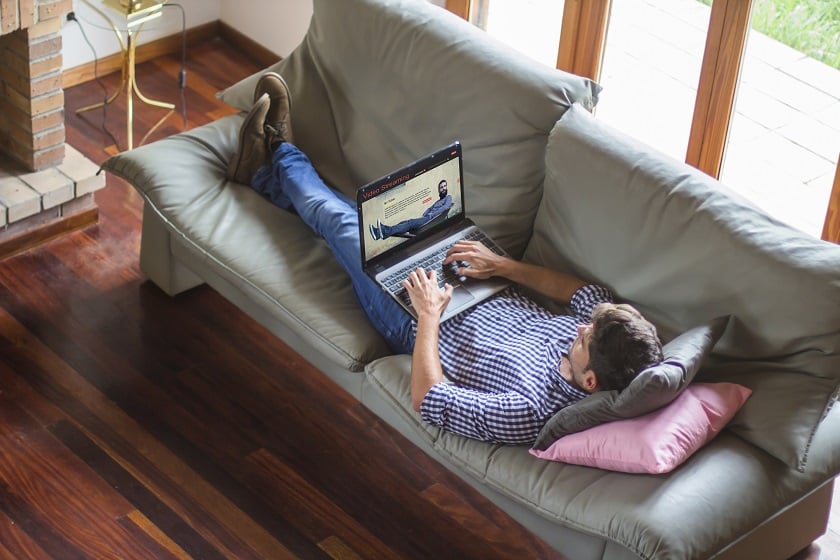 In today's fast-paced, hyper-connected digital world, the consumer is well and truly in the driving seat. As such, these days, consumers demand convenience more than ever before - and that means, no ads. OTT is no exception.
---
Recent studies suggest if Netflix starts to run ads to promote its ever-expanding line-up of original content, around a quarter of subscribers will jump ship.
It seems that this migration towards advertising is part of a strategy to get the best possible ROI for the company's $8 billion spends on original programming, but many loyal subscribers state that they would rather accept a price increase than see ads disrupt their viewing experience.
To illustrate this modern aversion to ad-based viewing, here's an insightful chart from Rethink. SVOD viewing is likely to match that of traditional broadcast across the globe by 2023: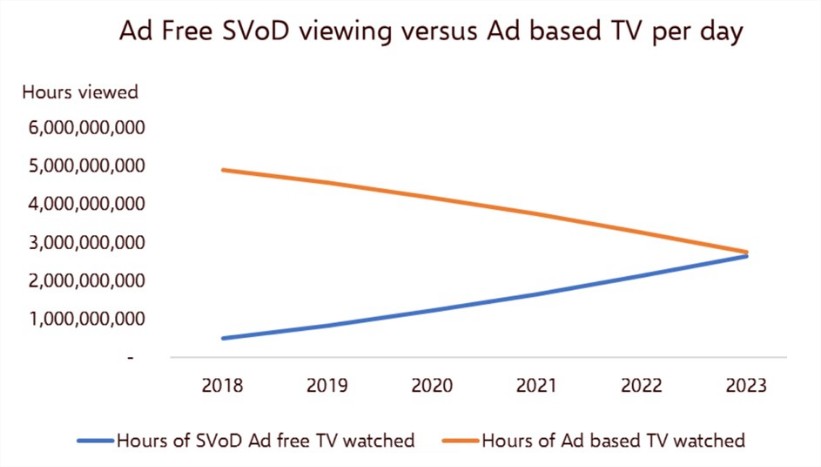 Moreover, a colossal 743 million SVoD subscribers are expected to join the party by 2023, an incredible level of scope for any content provider looking to expand its audience - if they get it right, of course.
According to BI Intelligence, alongside pricing and variety, enjoying an ad-free viewing experience is an incredibly high priority for today's SVoD subscribers: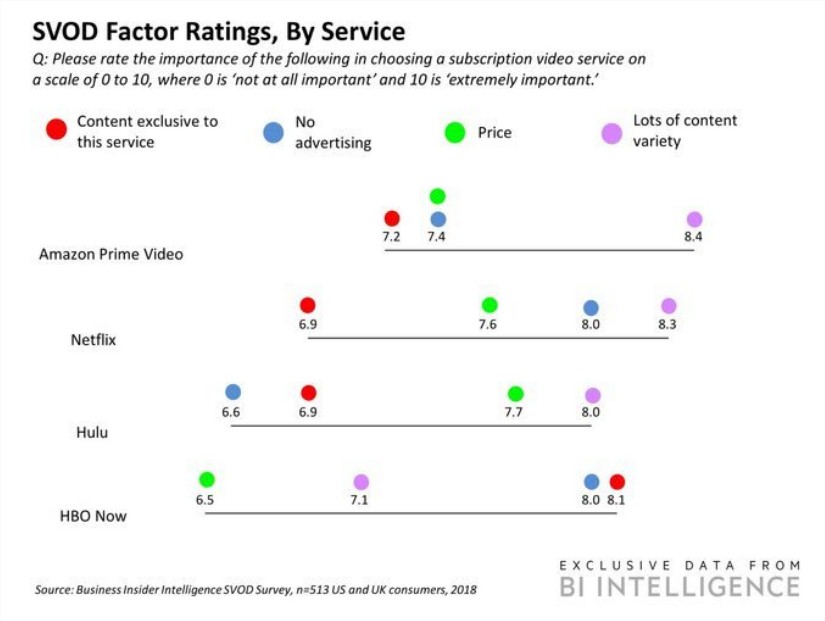 That said, while ad-free viewing plays a significant role in viewers pledging their loyalty to the big SVoD players, there are ad-based OTT services out there that are enjoying a notable level of success by offering niche value or unique features or functionality. These low-priced, ad-based services do enjoy the lion's share of bargain-seeking cord-cutters, keeping their loyalty through a magic combination of low pricing and engaging user experience.
It's clear that while ad-free viewing is wildly important to most SVoD consumers, there are ways you can run adverts while attracting new subscribers to your platform - but don't forget - without focusing on fostering engagement and providing a solid mix of content, your empire is unlikely to grow at all.
---
Learn more about the importance of engaging OTT viewers: