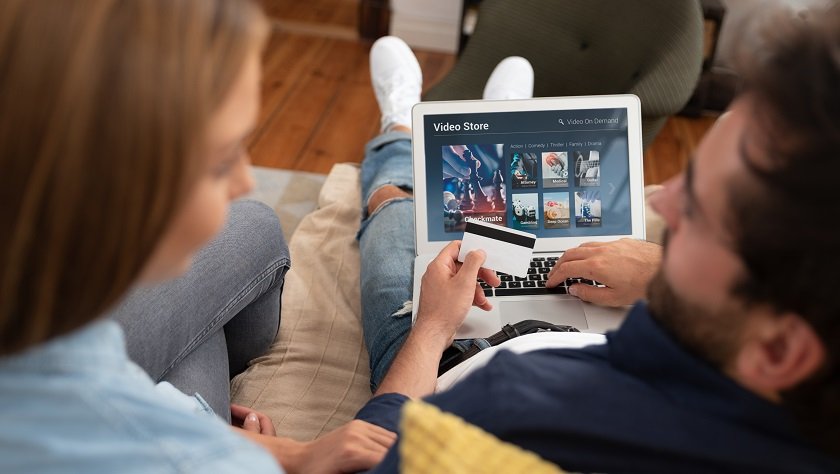 Encouraging customer loyalty and re-engaging your viewers has always been crucial for a stable business.
Under the current pandemic circumstances, where most people are asked to (self-)quarantine at home it is important viewers feel valued. It's clear now that people are spending more time at home seeking more entertainment and educational content to get their mind of things. However, be aware that it also provides them with the opportunity to seek out other platforms with existing content.
We have listed five examples that will help you keep subscribers on board in a more natural way.
1. So what do you recommend to watch? - Influencer marketing
A staggering 91% of marketers state that influencer marketing was an effective campaign strategy. It enables you to tap into an existing engaged community of followers on social media that you might be trying to reach. First, narrow down the target group by scanning for influencers who match your user persona and can reach this specific target group. A simple way of utilizing influencer marketing is by having the influencer share a list of recommendations of content he or she is watching on your platform while they are currently staying at home due to the pandemic #stayathome. A way to track the results is to offer the influencer an affiliate coupon with a specific code to share with their followers.
2. Referral Program
The most logical way to increase acquisition efforts is to reward your loyal users by having them promoting your platform by inviting their friends to try it. By doing so, you are not only incentivizing them by giving a reason to share, but also strengthening their loyalty towards the brand. A good strategy here is to segment the offer by sharing the referral program with users who are frequent viewers or have been with you for a more extended period, therefore, showing a high lifetime value. This way, you increase the chance to bring alike high-value customers and optimize your marketing spending.
This might sound crazy, but try targeting inactive users with a great incentive if they make a successful referral. If the inactive users decide to participate, you re-activate them and in the process, acquire a new one.
3. So Sorry Coupons

Empower your customer service agents with the ability to use pre-defined coupons if the customer fits a specific risk profile. Make sure to set coupon restrictions and amounts based on the severity of their issue and have your customer service agents follow a pre-defined protocol. If used properly, it's a great way to turn a customer's frown upside down and retain these subscribers for a more extended period.
"67% of customers mention bad experiences as a reason for churn." - Huffington Post
4. Appreciation for being honest - During the churning process
When a user is about to close her account and unsubscribe, it's a good way to try to incentivize her to stay by sending a coupon. However, don't offer the discount so easily, in this way you will actually reward your customer for forgetting you. Rather, try to interview her beforehand asking why she is choosing to leave (cancellation reasons). Then, offer a coupon for taking part in the research!
5. Do give them some space - After churn
What we've seen several times during win-back campaigns is that you often need to provide a period to reflect after a break-up. A considerable amount of churned subscribers do tend to come back themselves after two weeks. Therefore it might be an interesting exercise to start win-back campaigns after 2 weeks to test if this also holds up for your former client base.
---
Interested in learning more about pricing strategies and its impact on subscriber churn?