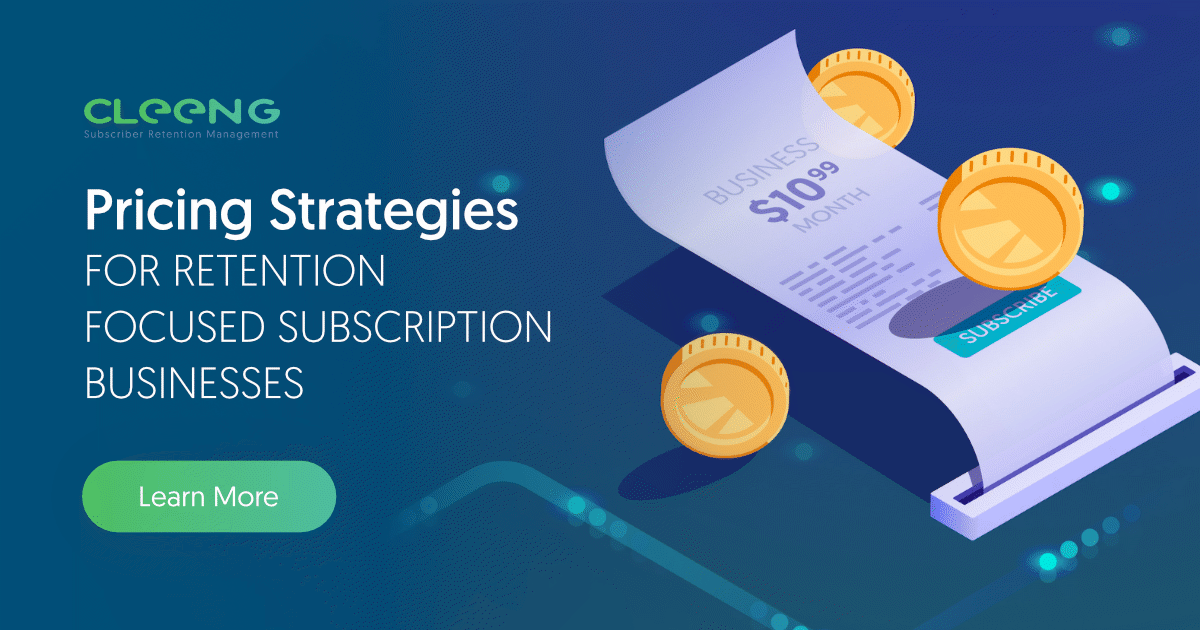 As more and more businesses migrate their products from a purchase-based to a subscription-based model, the task of determining and fine-tuning pricing in order to optimize customer acquisition and retention becomes imperative.
Selling through subscriptions is fundamentally different from selling on a pay-up-front basis because it shifts the value from transactional event to lasting relationship. The focus needs to shift from acquiring new customers towards increasing the value of customers over time. Your pricing strategy needs to be reworked accordingly.
Pricing Strategies for Retention Focused Businesses
We have combined the most recent research on pricing tactics with our decade of experience as subscriber retention experts to develop a strategic guide to building your SVOD pricing strategy, in a way that will maximize your subscriber retention.
Whether you are just starting out and need a full run-down for setting up your pricing strategy. Or whether you're an established player in the industry, in need of a pricing overhaul. Or if you're just looking to stay on top of recent research.
This new eBook has a little something for everybody - from general best practices, such as the 4 pillars of progressive pricing, to practical tips, such as the 5 steps to boosting your pricing scheme.
So download your free eBook now to get the latest on pricing content to maximize retention in the SVOD industry.
Table of Contents for free PDF eBook Download
How to make your subscription pricing right
The critical metric
Subscriber acquisition versus retention
The pricing/value feedback loop
Subscription video pricing