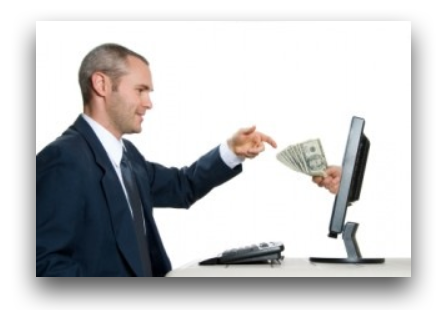 In my last post I listed the features that are the functional impetus for Cleeng. But we know that there's more to building a business than a list of functionalities.
That's why I've been working long and hard on the business model. As I see it, today there are two main ways to generate revenue as an online content producer: ads and subscriptions.
Ads are good because they require zero consumer engagement, but you don't really control your fate as a company. Like we see it today, ads rate fluctuate sharply with inventory, and you can't predict your survival beyond 12 months.
Subscriptions are good because they offer more sustainable business models, delivering recurring revenues. They are a sign of the strength of your brand as they demonstrate customer loyalty. BUT, they require 100% consumer engagement, and they focus on your installed base if you put up a paywall - new users can't see the content behind the wall.
Add to the mix two technology models: platform centric and platform agnostic. For the former think Yahoo. For the latter think Google adSense. Obviously, the most successful business models are those that are platform agnostic. Twitter's recent success is a good example of how powerful a platform agnostic model can be.
An interesting thing happens when you map out these models. You can see that something's missing. Something as flexible as AdSense, but not as restrictive as a subscription.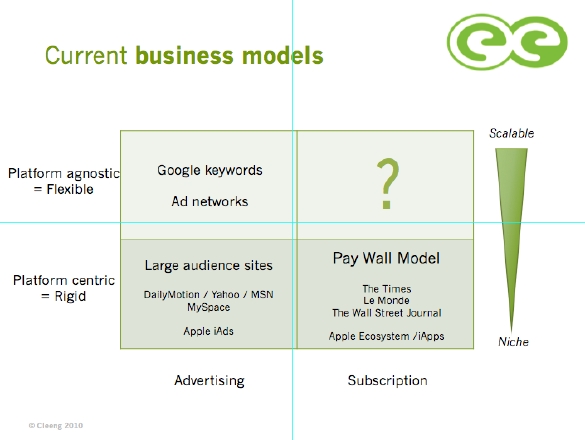 Even more interesting this chart becomes when you plug the revenue sources. Clearly, there is one big winner, Google and the ad networks.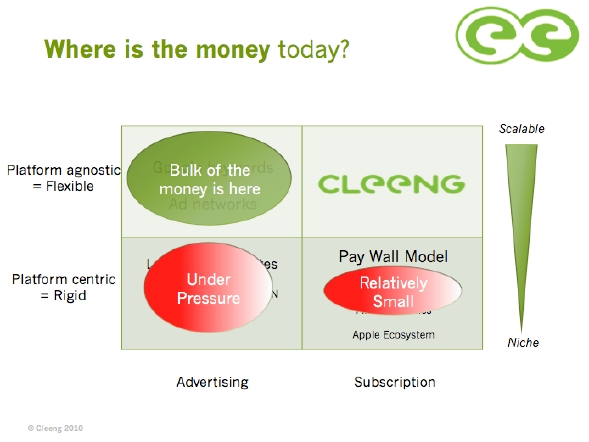 Room for improvement
That's where Cleeng fits its. It's a one-click, platform-agnostic, micro-subscription system for content.
Today no such solution exists (I've seen what JournalismOnline does, but to be honest, it is nowhere close to the simplicity needed to succeed). There is no solution that allows publishers to monetize individual pieces of content, and that works with practically any kind of content, on any platform. Also, there's no way for users to buy content on the fly, without requiring them to lock themselves in with a subscription.
With this insight in hand, I went out and imagined a solution and filled a patent for it. Now, let's build the solution!