We've seen this week 2 big events in the paywall industry:
The New York time paywall fiasco
Press+ / Journalism online being sold to RR Donnelley & Sons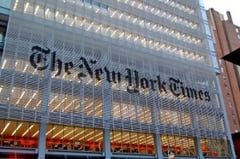 For those interested in content monetization, paywalls, and subscriptions/freemium strategies, these two provide a lot of interesting insights.
First, the NYT
The New York Times is said to have invested $40M in building it paywall technology, and to be fair, it delivers a pretty complex solution:
Free articles up to a given threshold (in their case 20)
Takes into account incoming traffic sources (Google vs Facebook vs Twitter etc), and adjusts the free counter
Manages single and multiple user sessions, if you come the same day or read the same articles on different days. There are most certainly some other bells and whistles that we missed.
But why did they create such a complex system? The answer seems to be to keep incoming traffic from valuable referral sources in order to keep the advertising revenues and site indexing, while starting to charge subscriptions to users and generate incremental revenues.
Yet, by creating such a complex piece of software, the New York Times teams have failed to deliver the most basic functionality of a paywall: protect content to create an incentive to pay for it.
There are many loopholes in the system, and to avoid offended our NYT friends, we focused here are the 3 main ones:
1- Simple javascript in a bookmark can disable the system altogether.
2- Twitter mentions automatically point to articles, so you can always access via Twitter
3- Juggle between devices (PC, Mac, iPhone, Android) and browsers (IE, Firefox, Chrome) and you can access hundreds of articles instead of just 20.
And all these hacks were already in place before the paywall actually even started....
Second, Press+
Press+ founders believed, like us, in the need to have a universal solution that was adapted to user needs. No more multiple accounts, just one place to register for your content needs. They've developed too a fairly advanced piece of software for publishers, focusing on paywall management and the "freemium" model, similar to the one developed by NYT. It allows publishers to: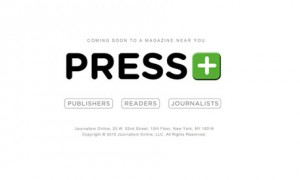 Develop a freemium offering, that provides free sample content and then asks for payment to read more
Spread some of the development costs between publishers, and learn faster from any mistakes
Give users a better, easier experience than a single site paywall.
No real consumer-centric offering, since this is first and foremost a pure B2B play.
The problem: It doesn't really solve a publishers monetization requirements, and is extremely complex to put in place. For example, it has to maintain a synchronized, multiple-subscription database fed by the publishers' different systems -- and that is a big challenge. Last but not least, it is really adapted to newspapers, but not so for other types of content like audio, video and images. This makes the market potential more limited.
How difficult is it really to develop a proper paywall solution? VERY !
The problem with paywalls is that you want to get rid of them at the very moment you put them in place, to avoid losing all your traffic and your advertising revenues. A paywall is by definition not flexible. It is hard to adapt to the different levels of content quality and relevance on a given site. David Pogue articles should be priced the same way as a Reuters feed on NYT, don't you think so?
I personally love a quote from Steve Jobs that "one of the most complex thing in life is to make things simple". That is really what people looking for making revenue out of content should think about more, and that really what we'll continue to focus on.
That's why at Cleeng we obsess about simplicity:
Simplicity for users to create a single account, and access their content on multiple devices
Simplicity to define price per item, to cope with all creative needs and leave consumer the freedom of choice
Simplicity to reward users when they refer content to their friends
Simplicity to install all of this in a few minutes using standard plugins, and work for all types of content.
All of this combined with the smartness of "in-page" protection, so you still keep advertising revenue and natural traffic flows from external sources, and start to build incremental revenues.
What would such a model look like financially?
We did a few calcution based on the assumption known (see more in Frédéric. Filloux's recent article in the Monday Note).
In the case of NYT, here are the main assumptions:
32M Unique Visitors
Current advertising revenue $160M
Average 15$ per month per subscriber
2% subscribers rate with a freemium model (current, with the many loopholes)
5% subscribers rate for fully closed pay-wall (you acquire more people, but you lose 85% of your advertising revenues)
3% subscribers rate with in-page monetization model (you acquire less subscribers than full-on paywall, yet maintain advertising and sell a few single articles)
With in-page monetization, 10% of Unique Visitors buying each 2 articles per month at 99cts (Quantcast traffic profile shows that loyalists account for 30% of the visitors, so this is conservative)
Here is how the model then compares: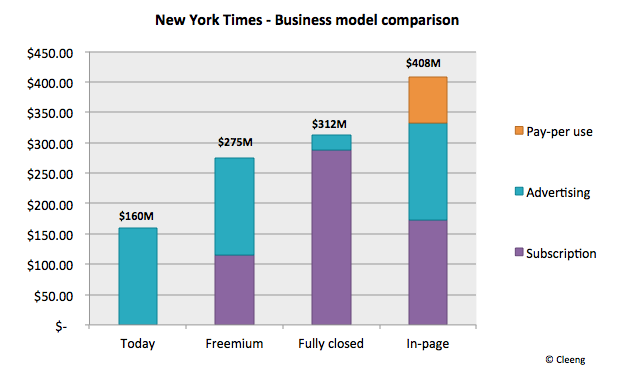 Well, it is clear that in-page monetization wins, and the logic is simple: You keep your advertising revenue, you give the freedom to users to buy what they really want, and let the real aficionados who don't want to waste time buying single articles have a full subscription. You want to give it a try: Check out a mock-up page using such in-page monetization model on NYT.
Do you share the same views? What do you think are the key success factors to developing such a paywall solution, in whatever form it might be?
In the next articles, I'll focus more on how best to define what to charge for a given article, and I'll share some thoughts on content marketing.
You can follow us twitter.com/cleeng