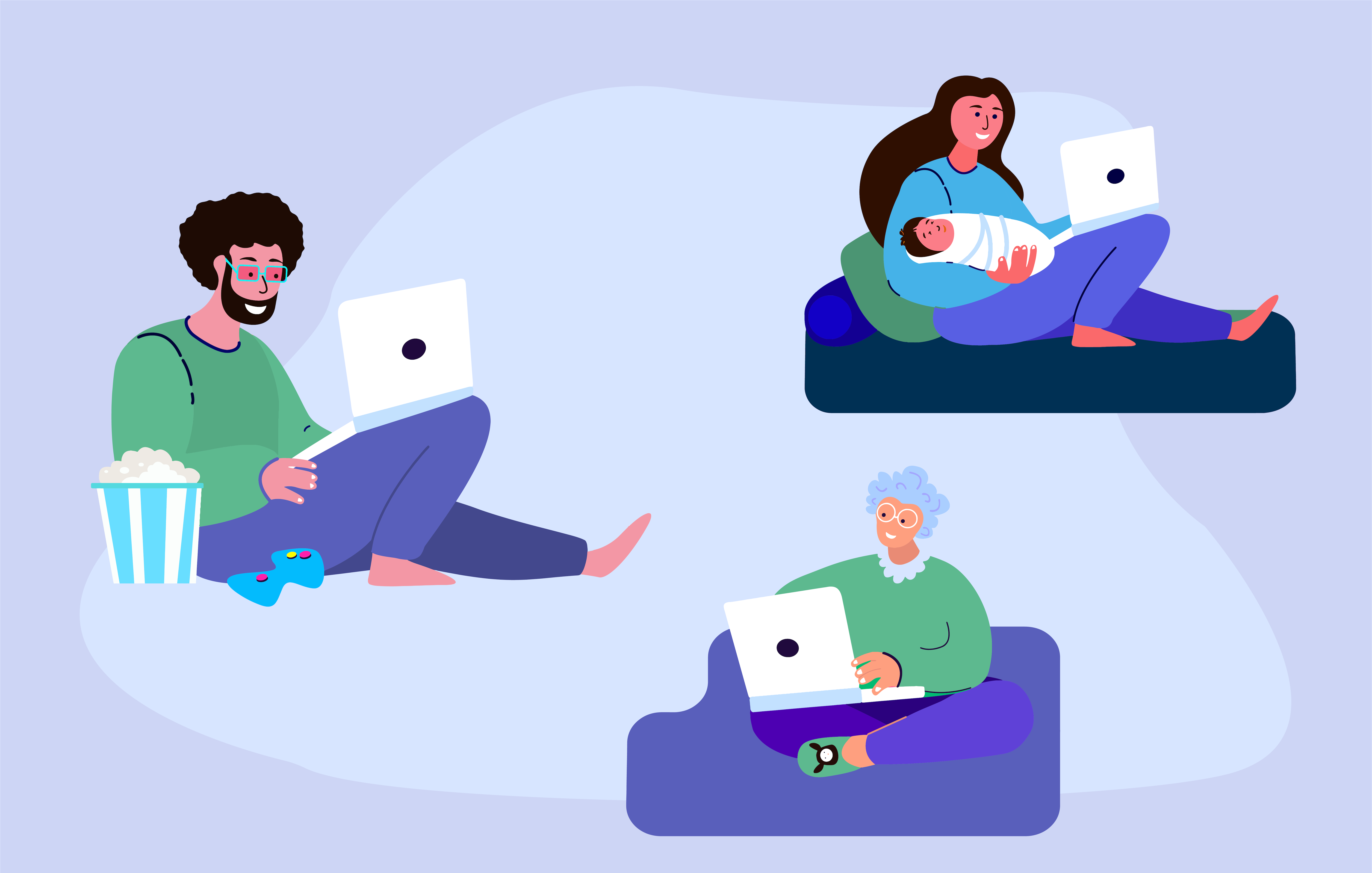 The recent upsurge in digital adoption has created more opportunity for SVoD providers than ever. But, with great opportunity comes great competition.
To stand out from the crowd and offer unique value to your target audience, mastering your content offering is essential. Not only is providing a flawless user experience (UX) vital—you also have to give your consumers something your competitors can't.
A content quality use case: HBO's day-and-date films
To separate itself from the SVoD pack, not long ago HBO launched HBO Max: a platform offering iconic fan favorites including 'Friends' and 'Game Of Thrones'.
Two dollars above the optimum monthly subscriber price point of $13, initially the platform's uptake was slow. One of the main reasons for this boiled down to a lack of consumer awareness. HBO didn't sufficiently promote and explain this new premium price point.
But, in recent months, droves of new subscribers have joined the HBO Max party by increasing its content library and including exclusive 'day-and-date' releases within the platform's ever-growing entertainment menu.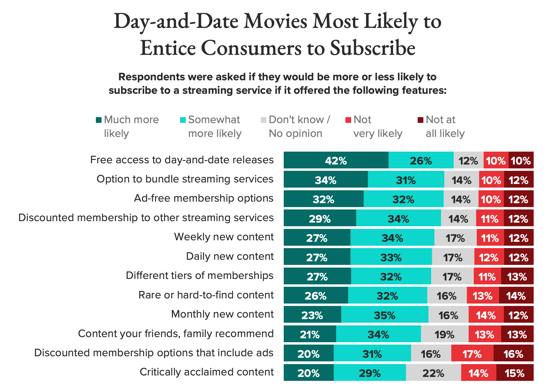 A strategic move that could further accelerate HBO Max's growth in the coming months.
Mastering your content
HBO's success with their day-and-date deal highlights 3 essential components for mastering your content:
The right content: Discovering the types of content that attracts your audience is step one. Conduct tests and market research to unearth your audience's preferences.
The right price: Once your content is secured, decide your price points based on the audience you're aiming to attract, and the brand image you're trying to secure. For more guidance, see this manual on pricing strategies for retention-focused businesses.
The right promotion: The value of promotion is two-fold. On the one hand you need to develop a powerful marketing strategy to communicate your content to new and existing customers. On the other hand you also need to properly promote any new pricing deals, or thoroughly explain the value of premium pricing.
Your content coupled with how you market your offerings is vital to earning sustainable success as an SVoD provider.

Selecting the best SVOD technology for your service

After planning your content selection, pricing and promotion, you need the perfect tool to execute this.

1. A broad offer range


Discovering the perfect pricing and format for your content requires testing out different offers. Presenting your content in a range of formats is advisable for attracting a wide range of customer interests.

Some examples of the offers that you can create using Cleeng's range of products are:
Free trials
Season passes (daily, weekly, biweekly, monthly, annually etc.)
Subscriptions (monthly, trimonthly, biannually, annually etc.)
Video on demand (free/paid)
Discount coupons (one-off or campaigns)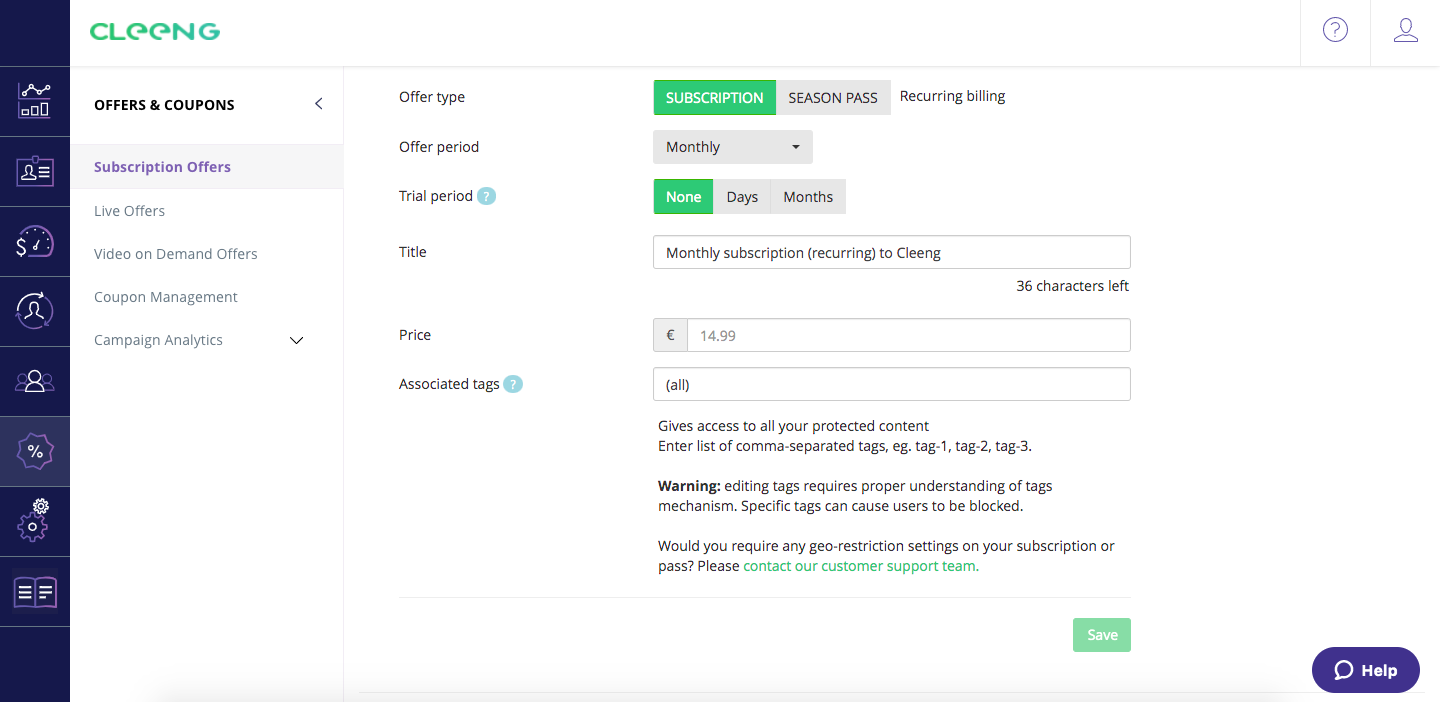 2. Premium execution
Alongside an exciting array of content offers, you need to be sure that your service will be executed properly. This means:
Frictionless user experience
Adaptable to international audiences
Robust to large audiences
Each of Cleeng's offers come fully equipped for audiences of any size or background, with multiple currencies and language options, advanced search capabilities and the option of our top-tier customer support service.

3. Transformative analytics

To continuously improve your service and shape your content around audience preferences, you will need a powerful analytics tool.

Using Cleeng's subscriber analytics platform, ChurnIQ, you can easily track all subscription data. Measure your free trial uptake, compare the efficacy of one coupon campaign vs. another and track the popularity of monthly vs. annual offers.

Detailed analytics such as these help you benchmark your overall performance and hone in on customer preferences while optimizing your price points.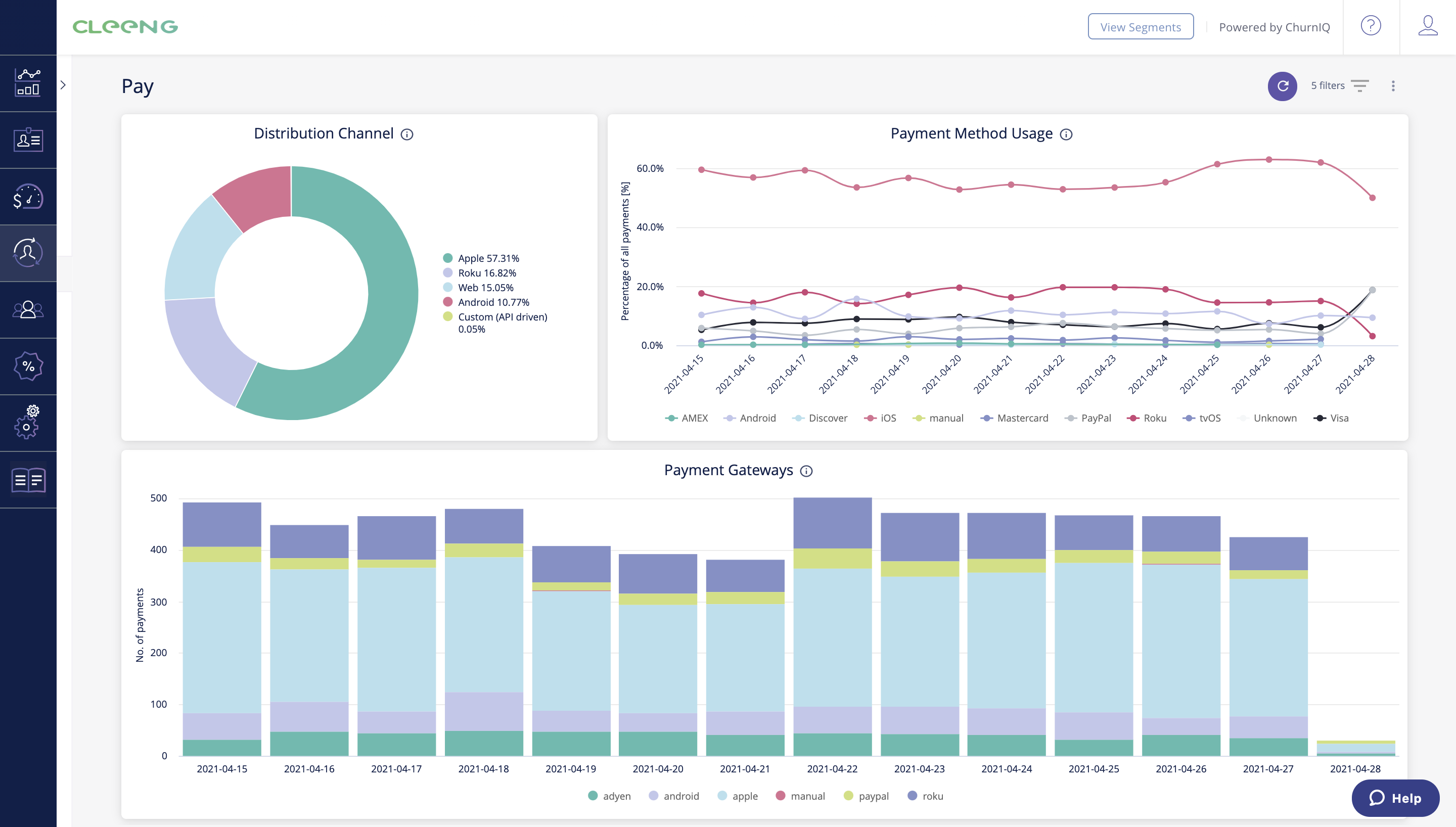 Pair the perfect content strategy with cutting-edge SVOD tech
OTT consumption is booming. Finding yourself the perfect content strategy and frictionless, scalable tools is essential to feed this demand.
Our combination of SVOD tools allow you to develop rich offerings that you can play with and test until you find the perfect form for your service. Interested in exploring our tools for yourself? Register for free to check it out now:
To find out more about our intelligence solutions, check out our dedicated OTT service and subscriber page.